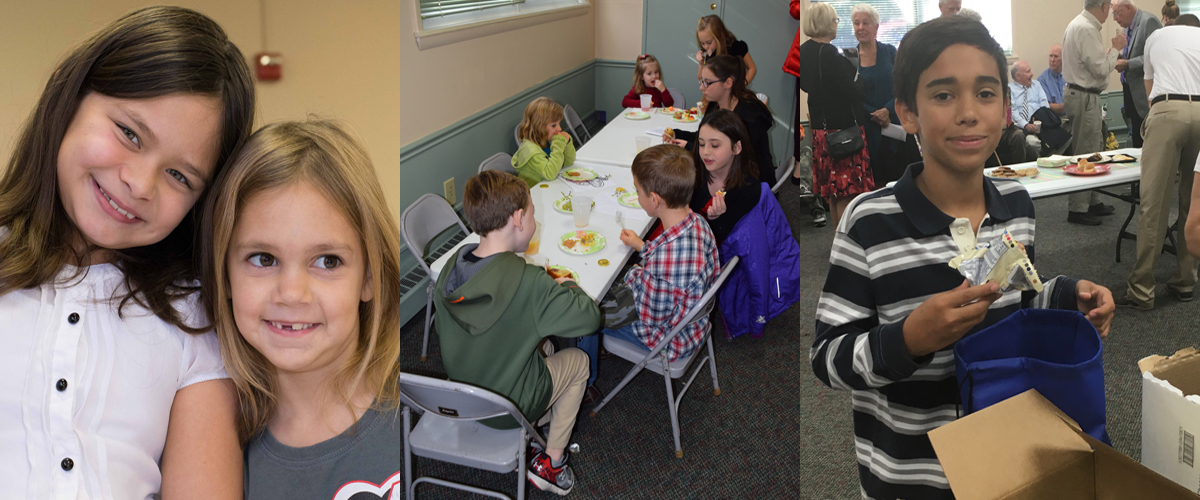 During this pandemic when church buildings are closed and services suspended, please explore our suggested resources for children here.
"Whoever receives one such child in my name receives me, and whoever receives me, receives not me but him who sent me." 
~Mark 9:37
Thank you for your interest in Holy Comforter's children and youth Christian Formation programs. Our goal is to build a committed, caring community comprised of members of the congregation, parents, youth leaders, and the clergy. Our purpose is to instruct, mentor, celebrate, and support each child and/or youth in the development of his/her full potential as a joyful child/youth of God in service to the world. These goals are achieved through participation in worship, age appropriate Christian Formation programs, outreach projects, special youth activities and retreats, and inter-generational fellowship programs. Special attention is given to providing the children/youth with a positive impression of coming to church and developing the feeling of being part of an extended family.
Please join us!
Below are the children and youth Christian Formation classes we offer. Click on the appropriate link for more information and details about the individual programs for each age group. We think your children and/or youth will learn and grow in their faith experience, have fun, and make new friends. Any additional questions can be provided by calling the church office at 410-252-2711.
Family Space/Nursery (infant – 2 years)
Doves (ages 3 – 5 years) & Seekers (K – 5th grade)
Pathfinders (teens)
---
REGISTER ONLINE FOR SUNDAY SCHOOL