Acolytes, Chalicists, & Readers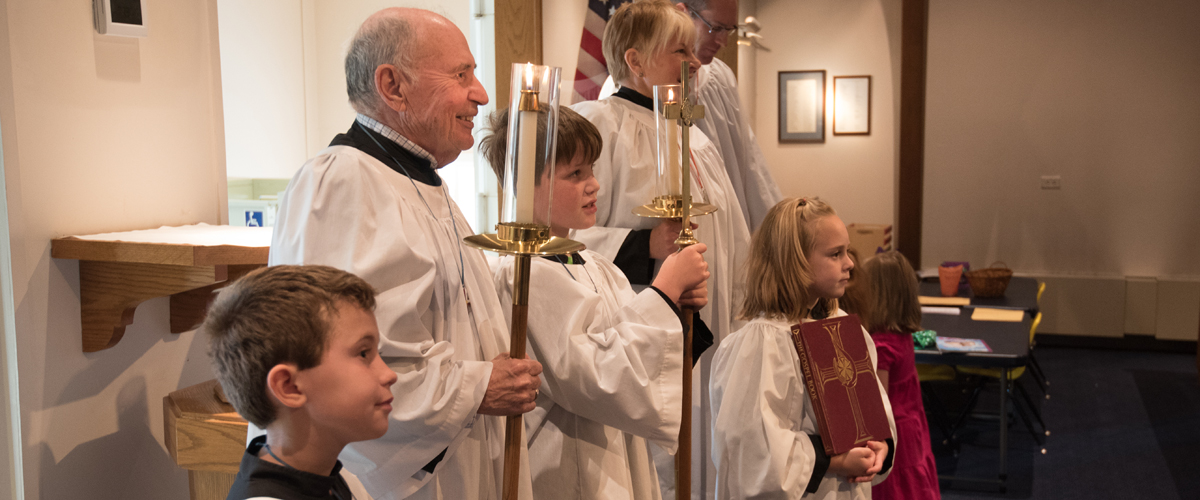 Acolytes – Will Shaw and Wendy Hauck
These individuals serve as leaders and assistants to the clergy during the 8 am and 10 am services on Sundays and Holy Days as well as on special occasions such as funerals and weddings. Adults, families and children all may become an acolyte. As an acolyte, you will be trained as a crucifer, torchbearer, or altar assistant depending on your preference. You may choose whether you prefer to serve at the 8 am or 10 am service. Vestments will be provided. Acolytes are asked to arrive 20 minutes prior to the start of the service. If an acolyte is unable to attend on the assigned Sunday, the acolyte is expected to contact another acolyte to serve in his/her place.
Chalicists – Chris Tang+
The chalicist serves on the altar during the communion celebration by offering the cup of salvation (wine) to those who wish to partake of the body (a small wafer) and blood (wine) of Christ. Each parish is allowed a limited number of people who can serve in this special way, and each chalicist, who may be anyone 17 years or older, serves a three-year term. Schedules are flexible.
Readers (Lectors) – Beth Crosby
For those who enjoy speaking and reading in front of groups, this is the role for you. Readers are responsible for reading the service lessons and leading the congregation in the prayers of the people. They may also lead the congregation in the reading of the psalm (sacred poem or song in worship). About 30 people of all ages are on the readers' list. Usually three people are assigned for each Sunday, on a rotating schedule.
For more information and to serve as an acolyte, chalicists or reader, please call the church office at 410-252-2711.