Dear Parents,
It is just a couple of days before the most important week in the Christian calendar.  While Christmas gets the most attention, we know that the events of Holy Week and Easter contain the most important part of our faith and rich liturgical traditions.  Starting with Palm Sunday with Jesus' celebrated entry into Jerusalem with shouts of "Hosanna in the highest," moving through to Maundy Thursday with the tender meal Jesus has with his closest follows, the week turns very dark with those friends betraying him to death.  It is a week that we need to observe rightly in order to enter into the joy of the resurrection on Easter morning.
Yet this year, Holy Week will be very different.  In spite of the physical distance we need to hold right now and without access to the symbolic spaces in which we usually celebrate, this journey to the cross can nonetheless be rich, meaningful and especially poignant during this crisis.  There is a profound solidarity found in the suffering and isolation that Jesus endures because in and through it, God is united to ours.  It is a message that may be heard more keenly than in other years. 
I will be offering online "services" through the week, but younger worshippers may not connect with those experiences in a meaningful way. To aid your family's observance of this week, I would like to offer some resources that are particularly designed for children and families.  If a bunch of faith at home ideas for Holy Week is not what you need this week read no further! Trust your instincts. Do what feels right in connecting with God in new ways. Otherwise, here goes:
For those who want a Reader's Digest version Living into Holy Week and Easter at Home is a wonderful resource.
I hope that your journey through the cross to Easter Day is filled with holiness.  May the promise of New Life, through the power of the Resurrection, strengthen you in the hours, days and weeks to come. 
Be safe. Be well. Be at peace.
Chris+
Palm Sunday
Pick branches from your yard or neighborhood. Have a procession through each of the rooms in your home. In each room shout, "Hosanna!" and give thanks for the space. The crowds that welcomed Jesus didn't just wave palm branches, they also laid down their garments along the path (kind of like "rolling out the red carpet"). Find a cloak, coat or garment for each family member and place them by the sacred space you have created to symbolize laying down yourself for Jesus. For those with older children this Palm Sunday at Home ritual may be helpful.
The Paschal Triduum
The Triduum is the term frequently used to describe the three services of Maundy Thursday, Good Friday, and the Great Vigil of Easter.  In essence it is one liturgy observed over a three-day period.  Each is unique and has parts that can still be experienced at home. This resource would be an excellent aid.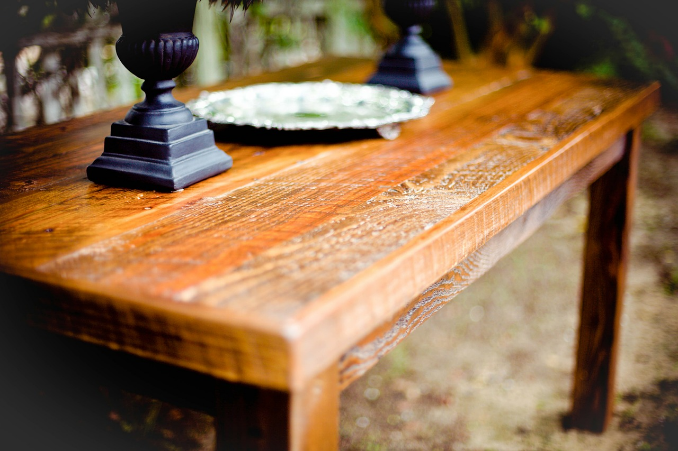 The day that commemorates Jesus last meal with the disciples.
Stripping the Altar is an ancient custom of the Church. To do this at home, you could do a "
stripping of the table
." Pick a table and remove all objects. Wash the table. The table could be your home altar. 
Footwashing
- Jesus washed the feet of his friends as an act of love, service, and preparation. Take turns washing one another's feet.
Good Friday
The day that commemorates Jesus' death on the cross. This is a tough day for all of us, but especially children unless you remind them that this is not the end of the story.  To help with that, we will offer a "Zoom"
Stations of the Cross
for the children on Friday at 11am. One thing that could be very meaningful, especially given our great dependence on technology right now, is to
Fast from Technology
from 12:00 to 3:00pm.
Holy Saturday
The day of profound silence. Jesus is in the tomb. Some ideas for this day, which are also great for Good Friday, is to spend some time in silence.  Read or listen to the traditional Holy Saturday anthem "
In the Midst of Death
;" go for a quiet walk and observe signs of new life starting to break forth from the earth. And of course, dye Easter eggs!
The Great Vigil of Easter
The night is the first service of Easter.  It is a profoundly beautiful service, but typically very long too.  Hard for children. This
guide
contains a service perfect for families with children.
Easter Day
On this day, watch the sunrise. Help the children to see the movement from darkness into light. Here are some readings for a Sunrise Easter Breakfast.  We will send another email and a packet home to help you celebrate the great joy of the Resurrection.