A Weekly Message from Chris+
In our series about servant ministries, we highlight a different program each week.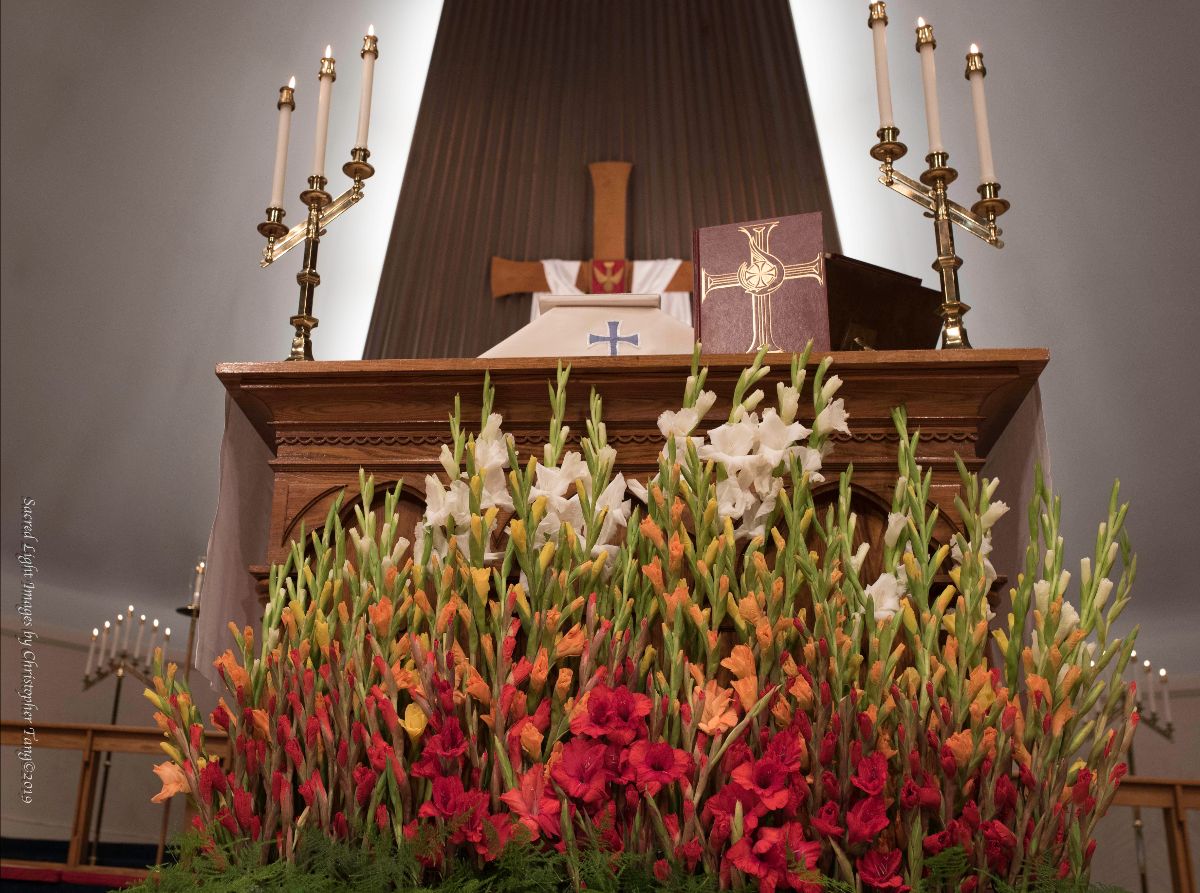 This week we highlight the Flower Guild at Holy Comforter. 
Dear Brothers and Sisters in Christ,
Each Sunday, there are flowers which grace our church. These signs of life and light are not only beautiful aesthetic decorations, but also tell a deeper story. The flowers show the vibrancy of God's love for each of us. Out of God's creation and manipulated by the hands of the Flower Guild, the floral arrangements help to shape our worship experience. The greens in Advent and Lent speak of a time of waiting and anticipation. The lilies at Easter remind us of rebirth. The oranges and reds at Pentecost are the fire which enlightened the disciples.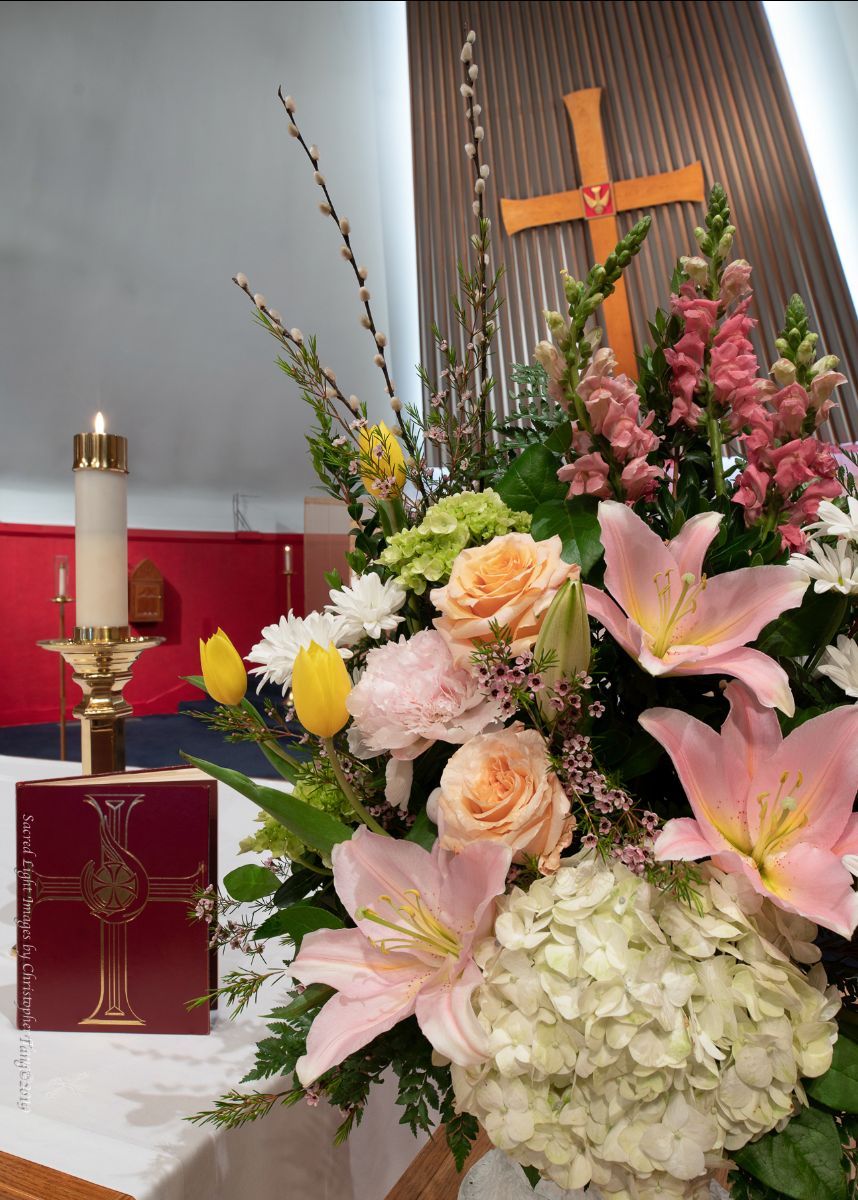 Not only does the Flower Guild create new creations each Sunday, but they also create special arrangements for Christmas and Easter. This past year the Flower Guild designed the Easter flowers which could be used not only in filming but also could be sent to members of our congregation. We help families at weddings and funerals and to celebrate other life events. 
Each flower tells a story - a story about who made the arrangement, a story about who the arrangement is for, a story about the time of year.
If you want to know more about the arrangements each Sunday, please ask. We are always looking for additional hands to help. If you would like to help in this ministry, please contact Suzy Beck or Wendy Hauck.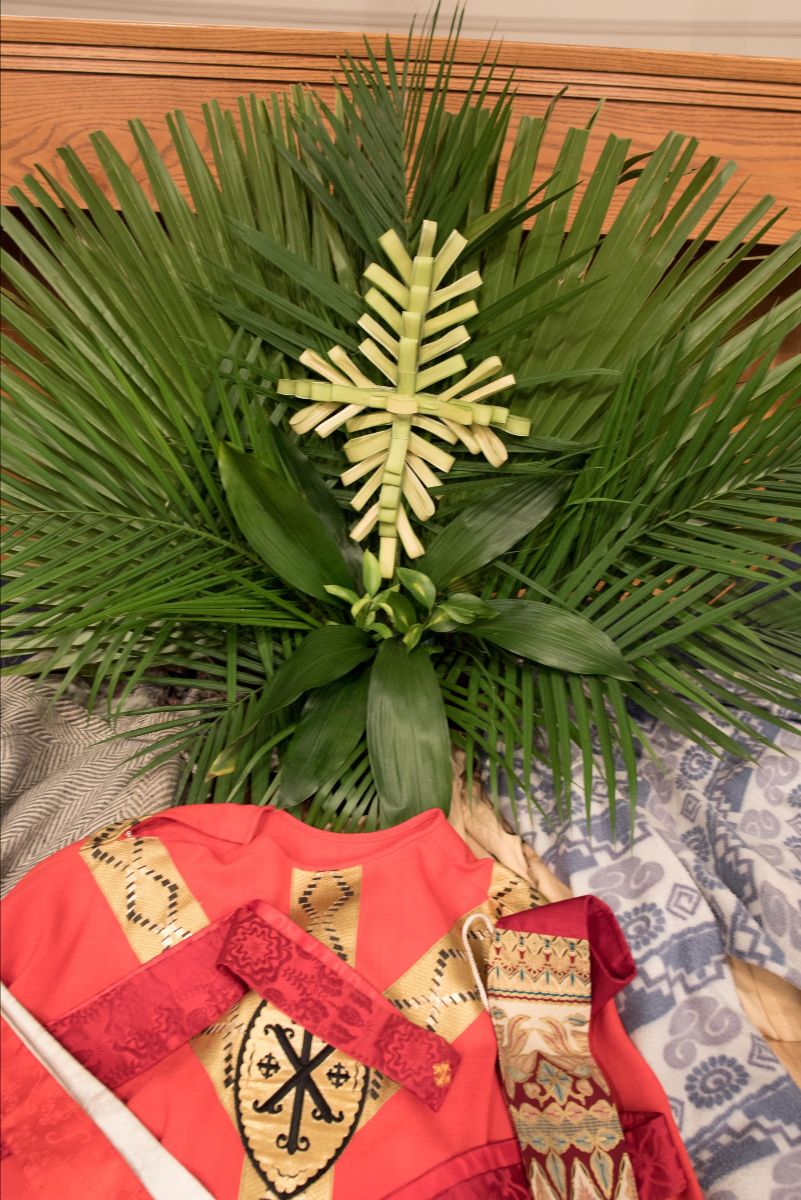 This Sunday
This Sunday we will continue our hybrid model for services. We will hold two in-person services of Holy Eucharist as well as a virtual service on YouTube, available beginning at 8:00 am. Services occur at 8:30 am in the chapel and 10:30 am in the church. Pre-registration is no longer required for the 8:30 am service.

"God of the present moment, God who in Jesus stills the storm and soothes the frantic heart; bring hope and courage to all who wait or work in uncertainty. Bring hope that you will make them the equal of whatever lies ahead. Bring them courage to endure what cannot be avoided, for your will is health and wholeness; you are God, and we need you."
-A New Zealand Prayer Book
He Karakia Mihinare o Aotearoa' (adapted)