Dear Brothers and Sisters in Christ,
Today feels like a day trapped between two worlds - yesterday was a day to Give Thanks to God for all that God has provided for us, a day in which we allow our memories of family and friends, of celebrations in the past, of our very life experiences to take over and make us grateful for all that we have. Sunday marks the first day of Advent- a season where we are preparing for the coming of Jesus at Christmas but fundamentally looking ahead at the hope that God has prepared for all of us.
Do forces pull in opposing directions? The answer is yes.
But there is a value to these opposing tugs- how can we know where we are going without knowing where we have been? How can we plan for the future without understanding what is valuable and important to us now? How can we live into the fullness of the Incarnation without understanding the tremendous value of the creation we have been born into? "For God so loved the World that he gave his only begotten Son"
God so loved the world - God loves each and everyone of us, God loves all parts of creation, God's love is at the heart of both these stories, these seemingly contradictory tugs backwards and forwards.
The Ancient Romans had a god called Janus - a god with 2 faces, the god of doorways, the god of beginnings and endings. This god was trapped between the past and the future, one face always looking backwards to contemplate the past, the other always gazing into the future. He was stuck between two worlds. It seems like today may be one of those days.
But unlike Janus, we are not stuck and unable to move forward. God loved us so much that he sent Jesus into our midst. We have the ability to reflect on what has passed, express our gratitude and thanks all the while anticipating our hope for a better world in the future. We can reflect without dwelling, we can hope without being obsessed. We live in the present - the place between the past and the future.
Give us grace to cast away the works of darkness and put on the armor of light- so that today, tomorrow, next week, next month and even next year we can live into the fullness of God's incarnate love.
Be safe. Be well. Be at Peace.
Chris+
Please remember to complete your Christmas videos.
This weekend is a great time to get these done!
Contact [email protected] with any questions.
Christmas Eucharist
Everyone should have the ability to receive Communion at Christmas. Our goal is to make Communion available for anyone (including family, friends and neighbors) who would like to receive this Christmas.
Communion will be available on Christmas Eve for individuals to come and receive in the safety of their cars in our drive-through Nativity scene. Communion will also be available for pick-up starting on the 4th Sunday of Advent. Communion will also be delivered to the door (using no-contact delivery methods) to anyone who is unable or unwilling to come to Church. 
More detailed information will come in December.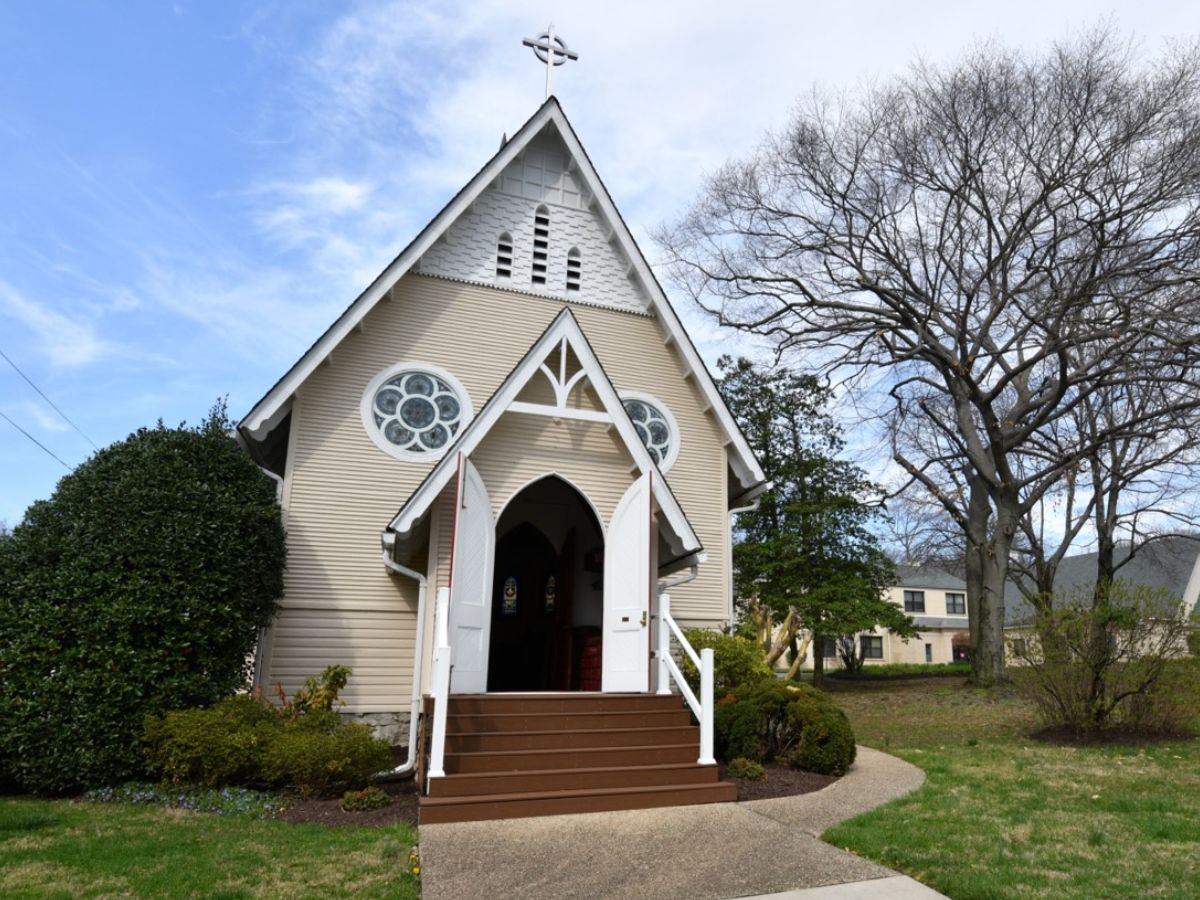 Personal Prayer Time
Beginning on the 1st Sunday of Advent and continuing through the Christmas season, the Chapel will be open for private prayer on Wednesdays from 10 am to 2 pm and Sundays from 8 am to 12 pm. Masks are required to be worn, and social distancing measures will be in place. A member of the Vestry will be present during these times to assist with the flow of people into the chapel. If you have any questions, please contact Tom Simpson.
Your Christmas Memory
Each of us has our own Christmas memories, often times deeply connected with CHC. As a part of our Christmas Eve service, we would like to highlight your memories of CHC. Please send a 50-100 word memory (3-4 sentences) to [email protected] by December 8th. This does not have to be complicated or anything elaborate. Please view Will Shaw's memory as an example:
"When I was growing up, we always went to the 4 pm pageant. One year when I was in high school, my Dad announced that he thought it was time for us to go to the grown-up service. My sister started yelling that she needed to see the camel; my mom said that this was the only time she saw some people each year. But my dad still wanted us to go to the late service. The decision was made when my grandmother said,  "The 4 pm is where the kids are, and the kids are what makes it Christmas.' "
-Will Shaw
Join in Singing Christmas Carols
Christmas is not Christmas without singing Carols. None of us can forget the flood of emotions when we hear "O Come all Ye Faithful" or the quiet beauty of "Silent Night" sung to candle-light. We need for you to join in singing some of our favorite Christmas carols to help make the service truly come to life.
Remember the more voices the better, and the less we will hear any individual recording. Please send your video by December 8. Videos can be emailed to [email protected] or uploaded directly using this link.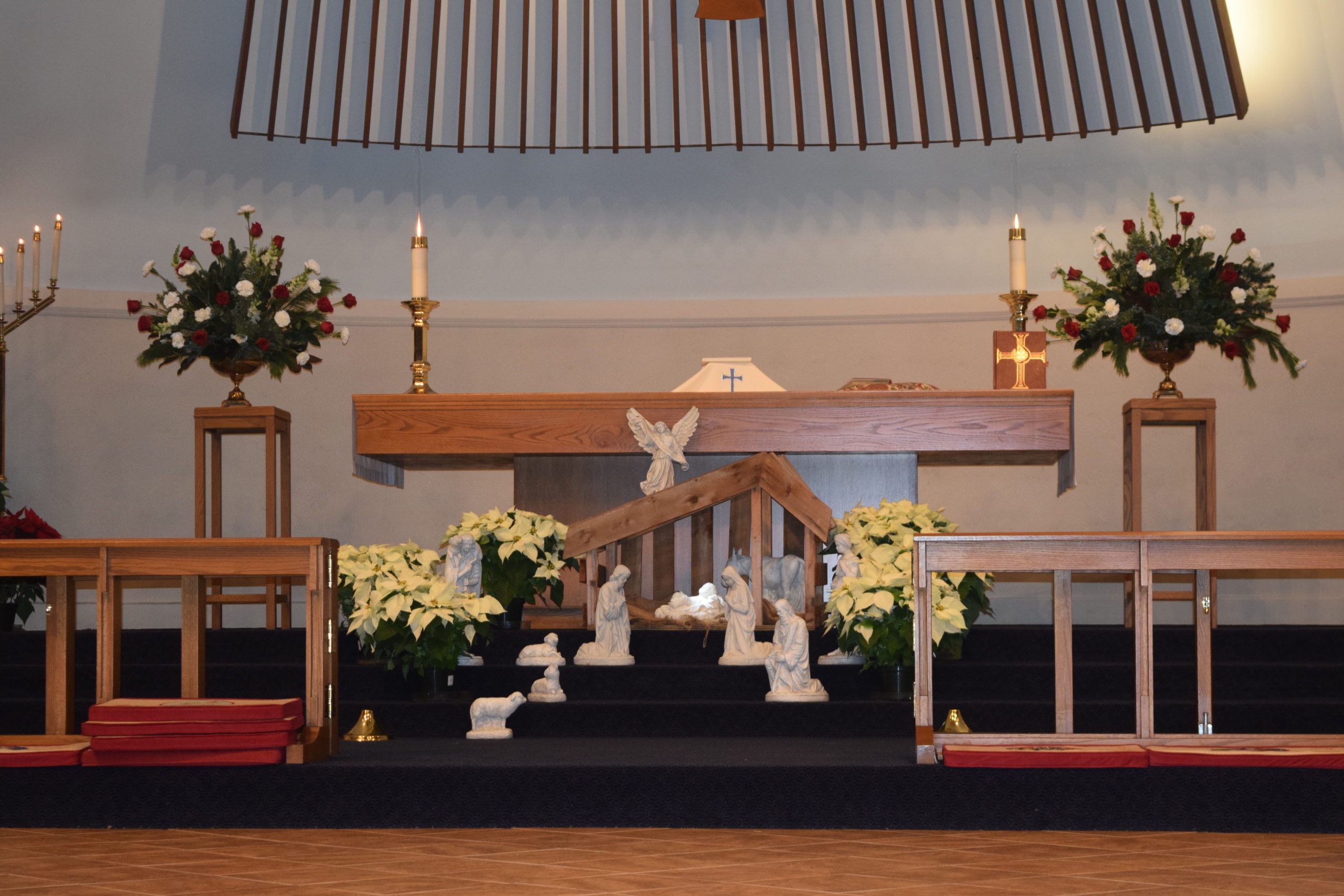 Please send a photo of a Nativity set. This could be your nativity set at home, an image from your childhood, a set from your travels or something else you connect to. Please email this to 
[email protected]
. Please send these pictures by December 8th.
Share in the Christmas Pageant
During this unique season of Advent, please consider video recording your family saying together our traditional closing words of the pageant!
"May the peace of the newborn King be always with you.
These videos will be included in the pageant video we are compiling for the Christmas Eve service. Whether you were able to participate in the filming of the story or not, all generations and families are invited to submit their video to [email protected]. Please record with the camera in "landscape mode" and submit your videos by December 8th to be included.
This Sunday
This Sunday please join us for a message, reading, music and prayer from our own clergy, staff and congregation. This service will commemorate Veterans Day.
We will then join the National Cathedral for a service of Holy Eucharist. 
"God of the present moment, God who in Jesus stills the storm and soothes the frantic heart; bring hope and courage to all who wait or work in uncertainty. Bring hope that you will make them the equal of whatever lies ahead. Bring them courage to endure what cannot be avoided, for your will is health and wholeness; you are God, and we need you."

-A New Zealand Prayer Book—He Karakia Mihinare o Aotearoa' (adapted)
If you would like to support Holy Comforter in this or any of our missions, please consider making a gift. Click here to see more.