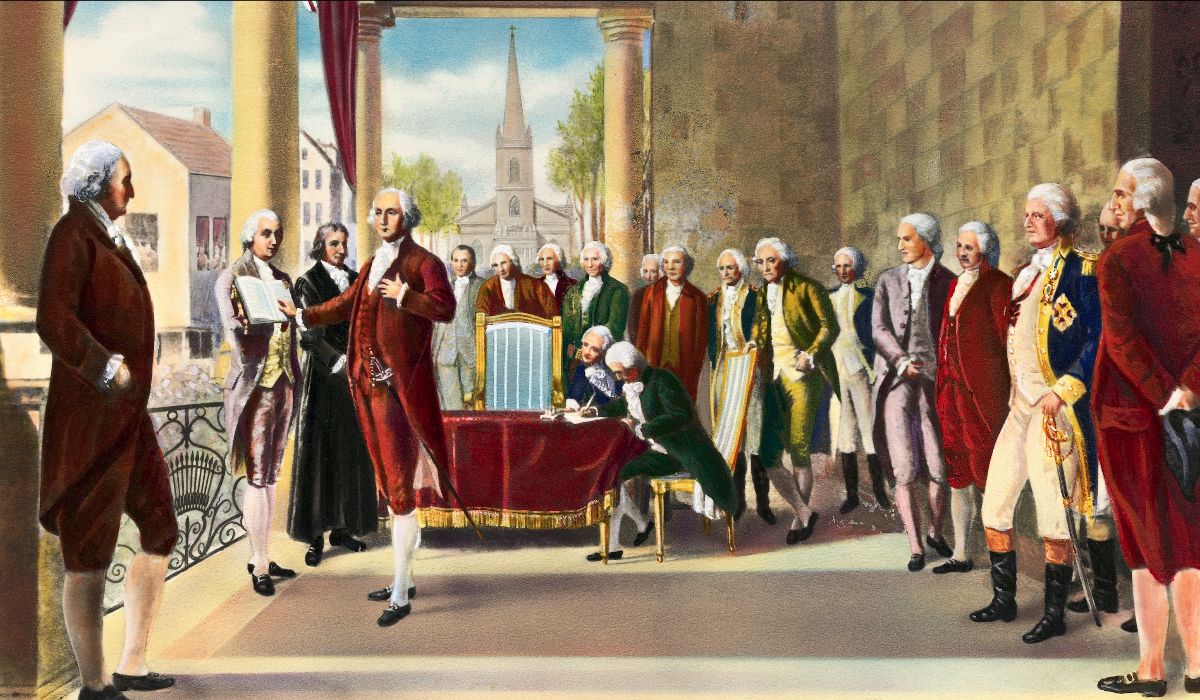 Dear Brothers and Sisters in Christ,
On April 30, 1789, George Washington delivered his first inaugural address in the nation's new capital, New York City. The newly-elected president had not sought the office of president and was humbled by the request to serve. It is not the most inspiring of inaugural speeches, focusing the "address to generalities." Two weeks before his inauguration, Washington made an emotional speech to the citizens of Alexandria before he began his journey to New York. In that address he said, "All that now remains for me is to commit myself and you to the protection of that beneficent Being, who on a former occasion hath happily brought us together, after a long and distressing separation—Perhaps the same gracious Providence will again indulge us with the same heartfelt felicity. But words, my fellow-citizens, fail me: Unutterable sensations must then be left to more expressive silence: while, from an aching heart, I bid you all, my affectionate friends, and kind neighbours, farewell!"  George Washington expressed what mattered most not in his inauguration address, but his farewell speech to those closest to him.
In times of separation, we show what we are truly made of. It is then that we show what that bond truly meant to us. It is then that we show how much we loved. It is then that our deepest fears emerge, that up until now, we had been able to hide. Our last words are only the essential ones. There's no more time, for we will likely never have another chance to say what we hold in our hearts. It is time to say what matters most.
During these last few Sundays in the Easter season, we read from Jesus' farewell discourse found in chapters 13-16 in the Gospel of John. These chapters precede the events of Holy Week and Easter so the placement of these passages during the Easter season can seem really out of place. These chapters tell us the final words of Jesus to his disciples. It was time to say what matters most.
Be safe. Be well. Be at peace.
Chris+
This Sunday
This Sunday we will continue our hybrid model for services. We will hold an in-person service of Holy Eucharist as well as a virtual service on YouTube. Registration is required for all in-person services. Registration for this service closes today (Friday) at noon.
"God of the present moment, God who in Jesus stills the storm and soothes the frantic heart; bring hope and courage to all who wait or work in uncertainty. Bring hope that you will make them the equal of whatever lies ahead. Bring them courage to endure what cannot be avoided, for your will is health and wholeness; you are God, and we need you."
-A New Zealand Prayer Book—He Karakia Mihinare o Aotearoa' (adapted)